Powerful network tools and features
A cloud-based Wi-Fi management system that centralises and automates the management of a Wi-Fi environment.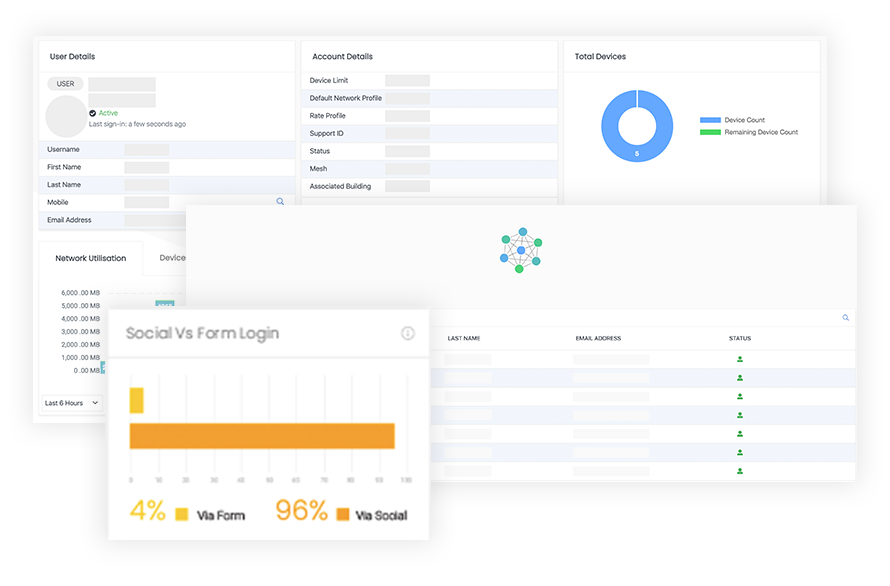 Security as a priority
Architecture designed with enhanced cybersecurity features. Enterprise-level encryption, DNS protection/malware prevention and PrivateMesh standard
Reduced IT touchpoints
Our Platform automates and simplifies the manual work required by IT staff in setting up and maintaining different Wi-Fi networks for different groups.
Helpful Network and User Analytics
Helpful Network and User Analytics Learn about your wireless environment with helpful analytics about the network and users within - a valuable tool for network management.
What you can do with our Platform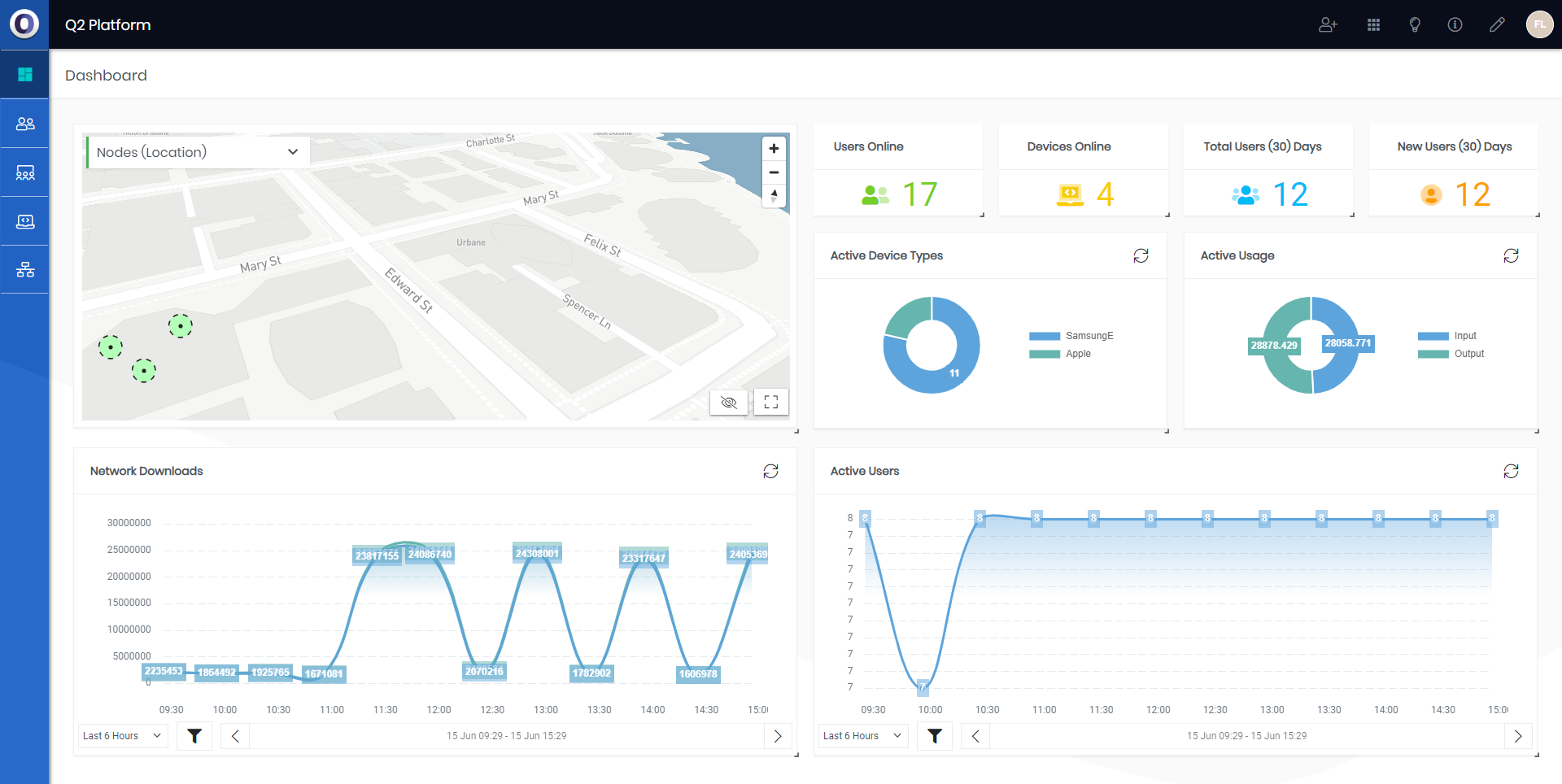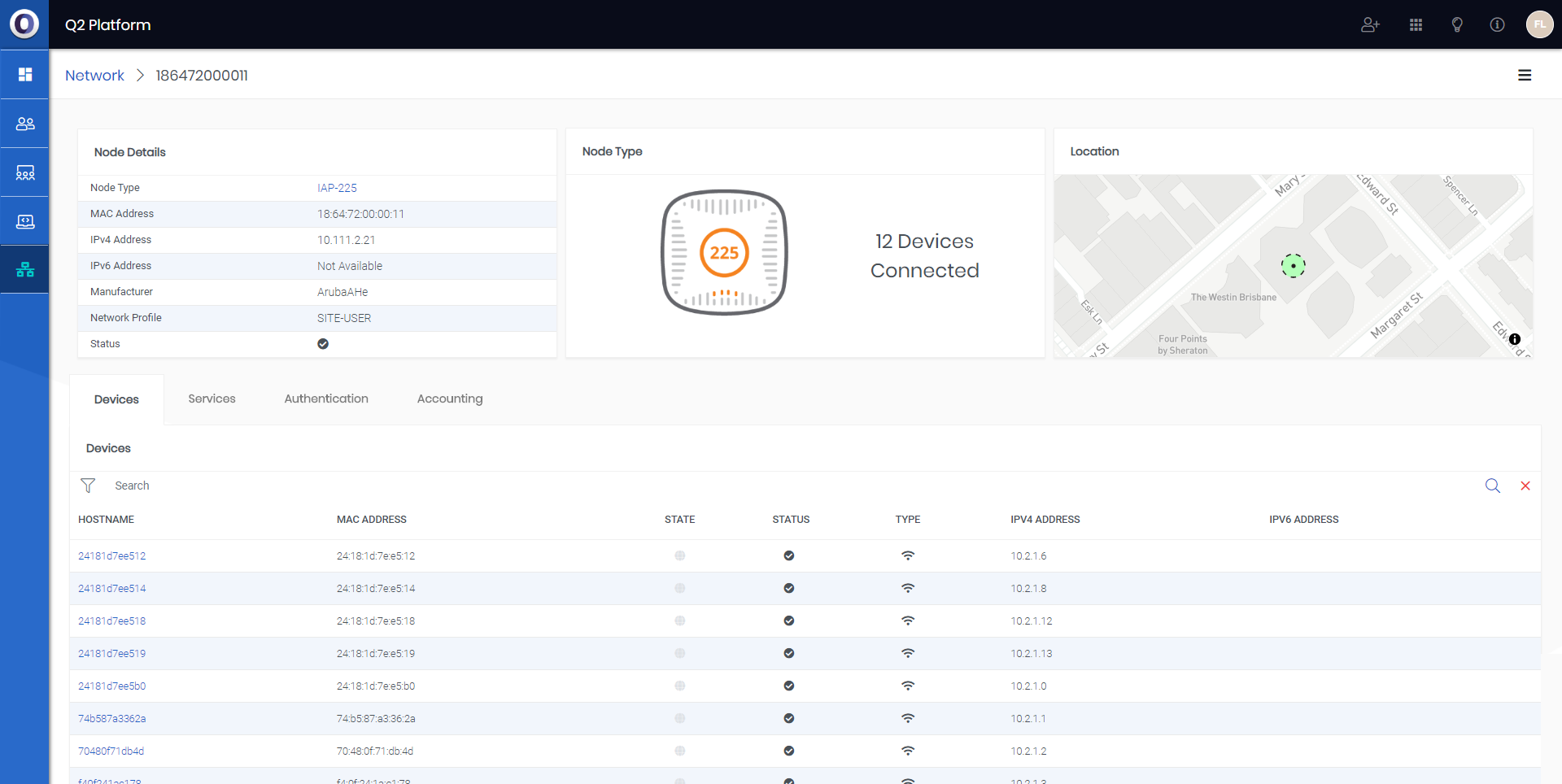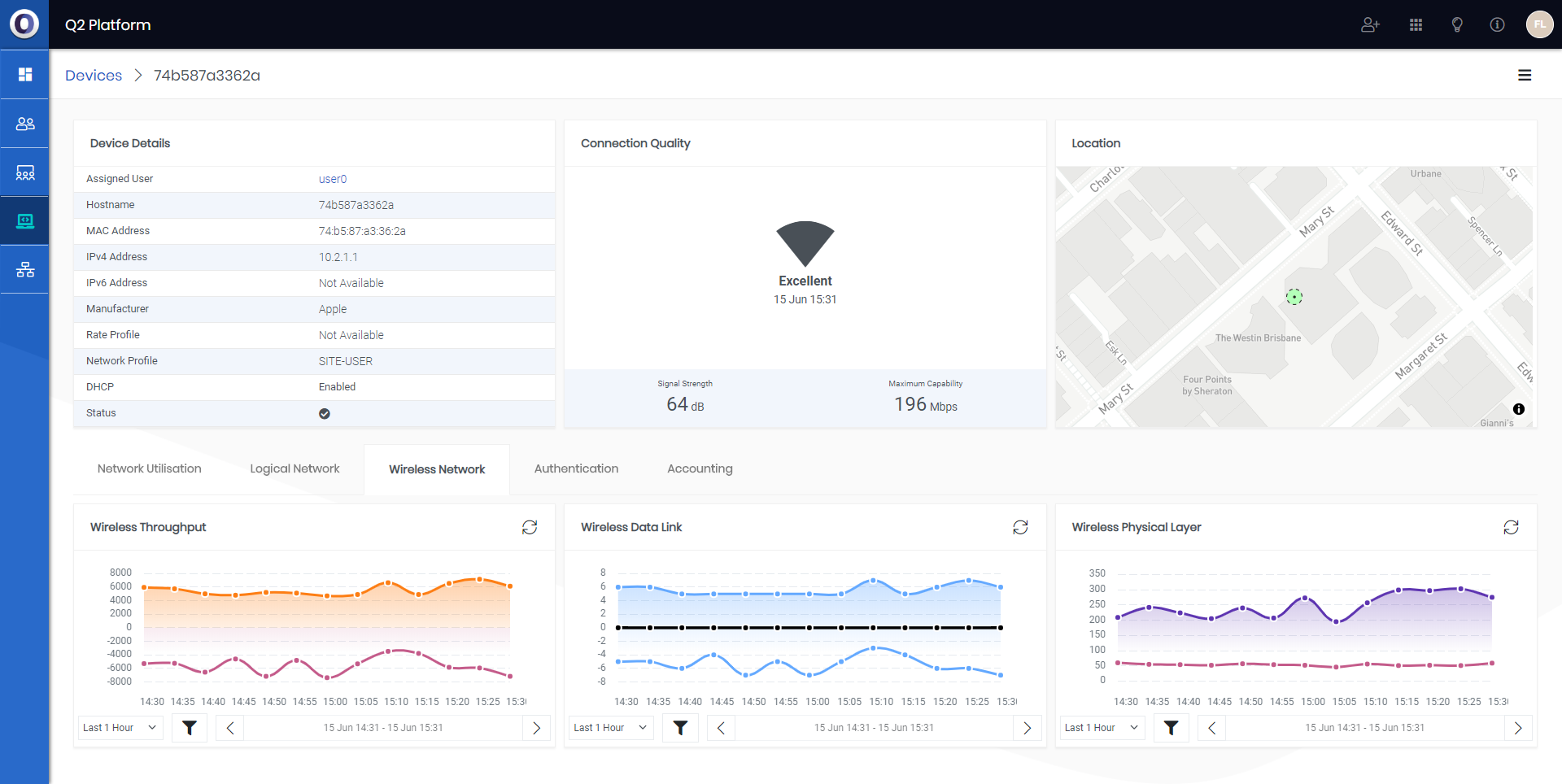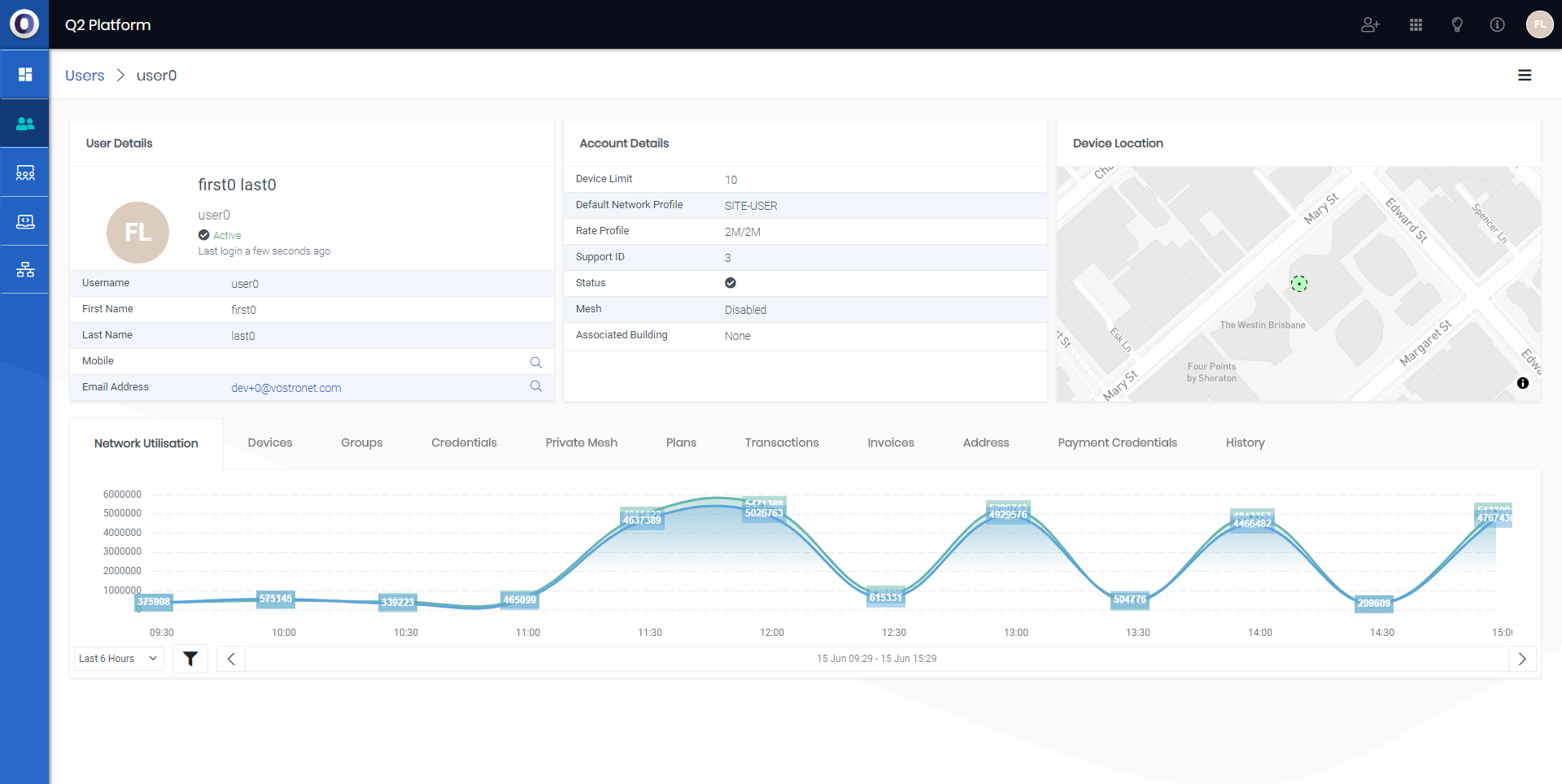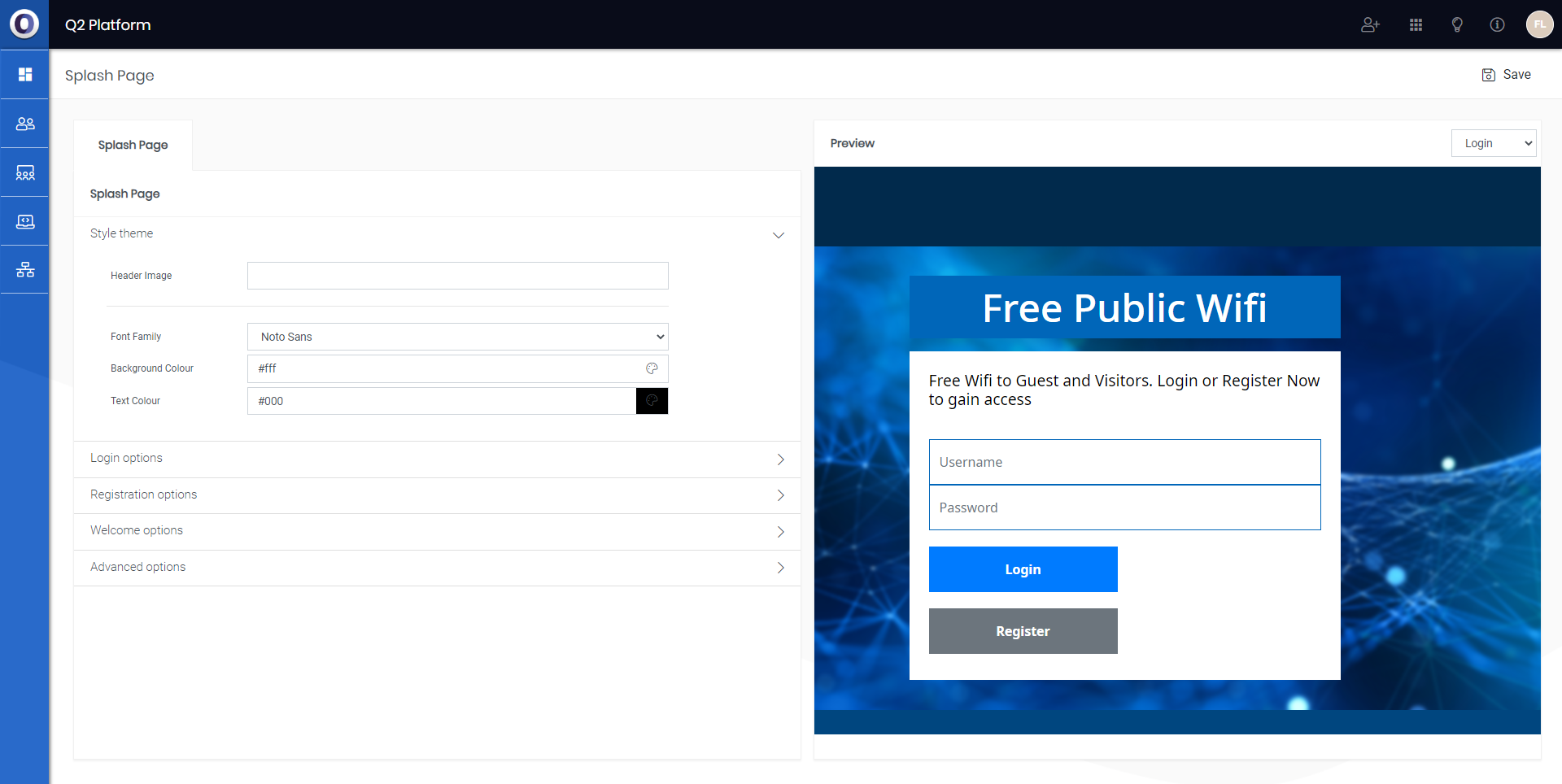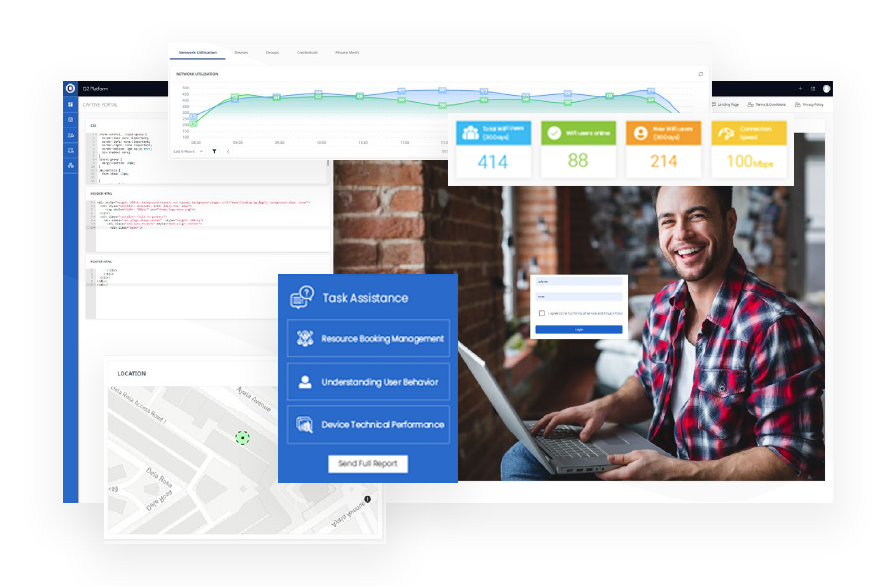 Advanced Software Platform with customisable modular design
We operate an innovative software-defined network. Our platform integrates with leading industry systems.